How will your life change once you tap into your mind's potential?
Why hypnosis is the key to unlocking your creativity, focusing your energy and understanding yourself
Hypnosis has a long history of helping human beings be the very best they can be.  The "Uncommon Hypnosis" hypnosis course can teach you this.  It can be used to control anything controlled by the unconscious mind – pain, blood pressure, fear, confidence levels, mood, sex drive… the list goes on:
World-class athletes use hypnosis to give them 'the edge'
Therapists use hypnosis to lift trauma, cure depression and break addictions
Everyday people use hypnosis to enhance themselves.
And when you understand just how easily you can gain access to this astonishing capability of your own mind, we're sure you'll start using it too.
Because you've probably heard the stories. The outrageous claims. You may even have seen the scientific proof. You've heard the countless success stories (and if you haven't, then you will in a moment).
Why hypnosis is exactly what you've been looking for…
No one is perfect and we're not suggesting for a moment that hypnosis will blast away all your problems. But it's transformed our lives, and we know it can transform yours.
Let's talk about the you you've always known you could be…
Have you ever felt if you could properly direct your focus and concentration, you could build a better career for yourself?
Have you ever felt you could supercharge your communication skills?
Have you ever felt tiredness or stress has gotten in the way of quality time spent with your partner, children, or friends?
Have you ever wanted to tackle a big project – running a marathon, for example – but not known how to keep up momentum and drive?
When you understand your own mind – how to control your emotions, your energy, your creativity, and imagination – life becomes infinitely more enjoyable.
And that's basically what hypnosis is. The ability to control your own mind and override any negative emotions or habits that keep getting in your way.
The 5 best things about hypnosis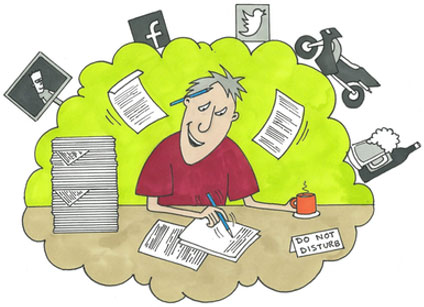 1. You'll become highly productive without getting stressed
I know what you're thinking – what on earth does stress management have to do with hypnosis? Well, quite a lot, actually! You see, when you know self hypnosis, you can put yourself into a deeply calm meditative state. Stress feeds on stress, so when you break the cycle – even with only ten minutes of deep trance – you'll feel supercharged and ready to take on the day. Regularly doing this means you'll be able to see tasks so much more clearly and be able to organize yourself without the fog that stress traps you in.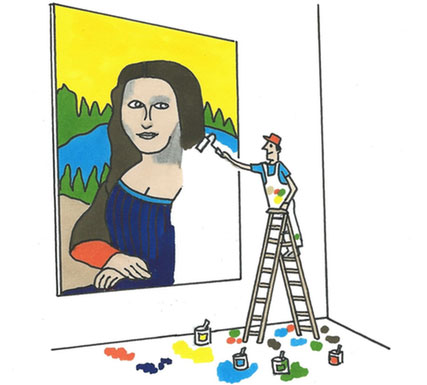 2. Tap into your creative energies instantly
Those magical moments when time stands still because you're engrossed in something creative. Whether it's writing, playing a musical instrument, or even working on a business idea, being creative is a deep and pleasurable trance state. With self hypnosis, you can learn how to tap into it regularly and just see how bursts of creativity enhance your life.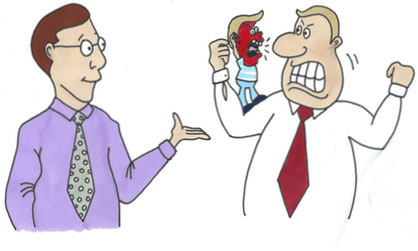 3. Really understand yourself and others
Ever feel like your kids or your partner don't get the best out of you? We can all feel tired, cross, or stressed sometimes and then snap at those we love most. But with Uncommon Hypnosis, you'll learn what 'hypnotic pitfalls' are and how to avoid them, so you don't get emotionally hijacked.
And with the new understanding of psychology the Uncommon Hypnosis course gives you, you'll be able to communicate much better with that prickly colleague or difficult neighbor.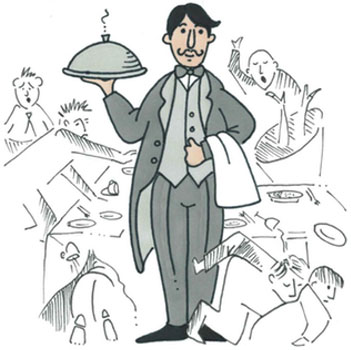 4. You'll learn how to stay calm in high pressure or uncomfortable situations
Dealing with the workplace bully. Standing your ground with your mother-in-law. Tackling a fear. Being assertive with that 'friend' who always seems to get his own way.
When you learn how to use self hypnosis, you can emotionally prepare for the encounter, taking the emotional toll out of these stressful situations. Life is so much easier when you feel like you can face anything!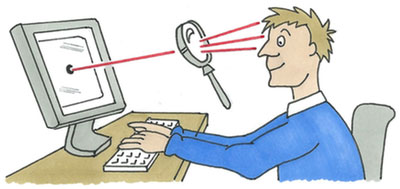 5. Develop laser-like levels of focus and concentration
You know that feeling when you're reading a book or watching a film and you're so engrossed by it, you're barely aware time is passing? When you know hypnosis, you can quickly slide into that trance state.
Just think of what you could achieve if you spent an hour a day completely 'in the zone'… There's a reason why so many top athletes use hypnosis for sporting success.
Hypnosis is like water…
A curious young fish asked a wise frog, "What is water?" He had heard about this mysterious element, but only half believed in it. The wise frog replied, "It is all around you, but you must learn before you will be able to see and feel it."
Hypnosis, like water for the fish, is all around us. It's the glue of relationships, the active ingredient in communication, the hidden machinery within our own minds. Those who know what it is and how it works can perceive a whole new layer in human relationships occurring within all kinds of social, professional, and emotional contexts. If we don't learn to 'see' the water and understand how it affects us and those around us then we are at the mercy of the ebb and flow of the tide and the occasional tsunami and all its devastating consequences.
But the big question is…
Who would you trust to teach you hypnosis?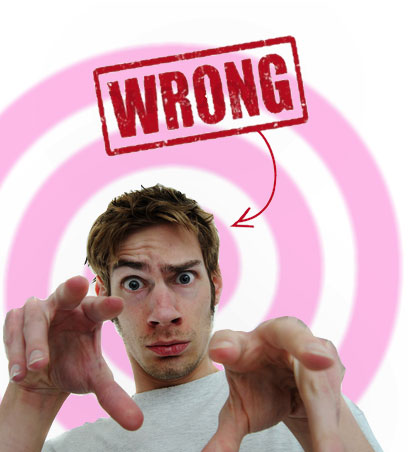 If you've looked around the Internet, you've no doubt come across countless guys (they mostly are guys) promising to teach you how to use hypnosis to do everything from seducing people to getting money for nothing. And much more besides.
And this is such a shame. Because ridiculous claims like these put so many people off using hypnosis.
Hypnosis, you see, is nothing complicated. It's simply the state your brain uses to learn. But learn in a powerful, deep-down way that pervades every part of you.
And because it's such a powerful learning tool, you can use it to un-learn, too.
Professional trainers since 1996
Here at Uncommon Knowledge, we've been teaching people how to use hypnosis since 1996. We have shown thousands how to use hypnosis to help themselves focus better, relax better, be better.
And we have taught many, many professionals how to use hypnosis to help their clients. At first, we did this face-to-face at Brighton University in England. Now we do it online, globally, and thousands of therapists attend our online courses every year.
So when we teach you hypnosis, we'll teach you exactly what you need to know, using a method that we have refined over more than 15 years of teaching, and we'll show you how to use it for whatever you want.
You'll get everything you need to become fluent in hypnotic language, without the need for scripts, so you can seamlessly blend hypnotic approaches into your everyday life.
Why we're Uncommonly different…
Because we'll teach you conversational hypnosis – not how to read off scripts. And more than that, we'll teach you subtle indirect hypnosis that happens everyday.
Not just the 'You are getting sleepy' hypnosis
Not just simplistic directive hypnosis
Not just softly spoken suggestions.
While basic hypnosis courses teach students how to use pre-written hypnosis scripts, Uncommon Hypnosis teaches you how to integrate the language patterns and techniques into your everyday conversation – no scripts required. You will learn how to confidently hypnotize someone and talk to their unconscious mind without using a 'weird' voice or unnatural language. You'll be fluent in hypnotic language.
We're Uncommonly different because we'll teach you about psychology, too…
For more than 15 years, we've trained professionals in treating serious psychological problems like PTSD, clinical depression, breaking addictions, and more. And so in this course, we won't just teach you conversational hypnosis, but about psychology, too. You'll learn a lot more about how the human mind works – about emotions, about conscious and unconscious states – all the stuff you need to know to understand yourself and others better.
What's inside the Uncommon Hypnosis course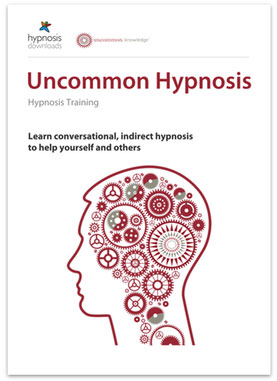 The course includes over 5 hours of video because there's really only one way to learn hypnosis properly, and that's to see it being demonstrated by professionals.
You'll watch demonstrations of how to do a basic induction, all the way through to advanced techniques like arm levitation – and get the 'how to' in the accompanying workbook.
We've also added subtitled commentary throughout the live demonstrations so you know exactly what the hypnotists are thinking as they use different techniques.
You'll love seeing hypnotic phenomenon like eyelid catalepsy and hand levitations – these techniques truly show the power of the unconscious mind!
And then, once you have absorbed how to use your language to hypnotize yourself and others, we give you 7 Hypnosis Blueprints that show you exactly how to use hypnosis for 7 specific outcomes…
Live workshop footage of hypnosis in action
How to hypnotize yourself and others
How your unconscious mind works and how to get it to work for you
How to create a post-hypnotic suggestion
How to make hypnosis work quickly with anyone
Detailed workbook with checklists and exercises
Advanced conversational hypnosis language techniques
Demonstrations of hypnotic phenomenon, including arm levitation and eyelid catalepsy
How to write your own hypnosis scripts, then move beyond them altogether.
---
Uncommon Hypnosis is…
subtle and indirect
The difference between old-style authoritarian 'you are getting sleepy' hypnosis and modern, indirect, Ericksonian, 'conversational' hypnosis.
How to get around resistant types.
How to deliver your message powerfully but with subtlety.
How to embed suggestions and commands in conversation.
The remarkable power of expectation and how to harness it.
How expectancy creates post-hypnotic suggestion, or pattern matching.
The perfect amount of eye contact for maximum believability.
How your emotional state filters incoming information and how you can use this.
How to influence without bossing people around.
How to use presupposition to create a new psychological blueprint.
---
Uncommon Hypnosis is…
word magic
How to create post-hypnotic suggestion.
Why telling people they are wonderful doesn't work and what to do instead.
How to use 'sleight of mouth' to get your message accepted.
How to give people choice but still get the outcome you want.
---
Uncommon Hypnosis is…
deep insights into the human mind
Razor-sharp insights into the function of the unconscious mind and how it developed.
What your conscious mind is best for, and what to leave to your unconscious.
What your unconscious mind is there for and how to use it to your best advantage.
Why focusing on problems can make things worse and how to focus beyond the problem.
The fundamental principle of unconscious pattern matching and the insights it gives us into emotional problems – such as phobias or addictions – and all human behavior.
---
Uncommon Hypnosis is…
performance-maximizing knowledge
Why the imagination is as powerful as reality – and how to use this in hypnosis.
Why learning hypnosis is the quickest way to solve problems or improve performance.
The different types of trance and how to spot them in others.
How to maximize your success hypnotizing others. Immediately get beyond the 'reading scripts' stage where so many hypnotherapists get stuck.
Demonstration of arm levitation phenomenon and why it happens.
---
Uncommon Hypnosis is…
the real deal

(no scripts necessary)
The reason for the old watch-swinging technique – why it worked (sometimes!).
Find out what hypnosis actually is and how it is connected to the REM (Rapid Eye Movement) stage of sleep.
Why catalepsy (paralysis) occurs in hypnosis and how to encourage it.
Different ways of entering hypnosis – progressive relaxation or the shock tactics of stage hypnosis – and why these use the same mechanism.
Why you must be flexible to use hypnosis well.
Milton Erickson's utilization principle of changing the approach to fit the subject – so you can be successful with anyone.
Demonstration of a naturalistic induction – the utilization principle in action.
You'll also receive…
7 Hypnosis Blueprints
Once you have learned the core skills of hypnotic language and know how to use hypnosis to induce trance, then you move onto the 'Hypnosis Blueprints' section of this course.
These 7 Blueprints give you detailed instructions, and examples on how to use hypnosis to achieve specific goals. Each Blueprint has a written guide, videos and hypnosis script to fully explain and expand upon how to apply your hypnosis knowledge in everyday situations.
Running time approximately 138 minutes
Blueprint #1:
How to use hypnosis to overcome procrastination and create laser-like focus and concentration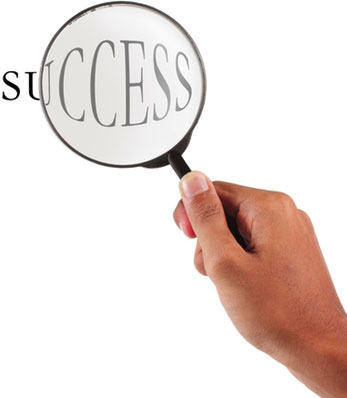 How we're targets for weapons of mass distraction
When procrastination is good, and when it isn't, and how to tell the difference
9-step hypnotic structure to enhance concentration
17-step hypnotic structure to overcome procrastination.
Video 1: All about focus, procrastination, and distractibility
Video 2: Hypnotic exercise for overcoming procrastination
Video 3: Hypnotic exercise for improving concentration.
Free hypnosis script 1 – Improve Concentration and Focus: Remind your brain exactly what real focus is about
Free hypnosis script 2 – Overcome Procrastination: Learn how to focus on what you want to achieve and not on what is stopping you.
Blueprint #2
Using hypnosis to perform at your best and avoid blocks to peak performance
The psychology of peak performance
Common myths about the state of flow
How to get into flow more easily and reliably
8-step hypnotic structure to produce peak performance states.
Video 1: All about the psychology of peak performance and what blocks it
Video 2: Hypnotic exercise for peak performance.
Free hypnosis script – Get in the Zone: Develop the skills of quickly accessing the 'flow' zone where movement is fluid and natural, yet effortlessly controlled.
Blueprint #3
Using hypnosis to understand how
your mind and others' works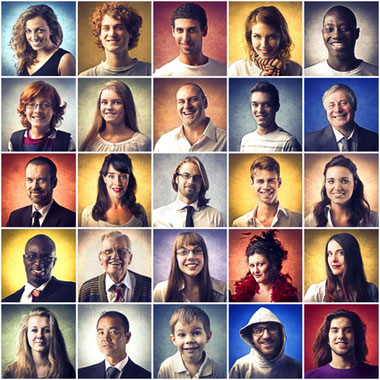 How everyday trance states can warp your perceptions
When you're more – or less – suggestible and how to manage this
Negative emotional trances and how to stop them controlling you
How to get insight into your own hidden motivations.
Video 1: All about how knowing hypnosis gives you deep insight into how people's minds work (and how yours does, too!)
Video 2: Hypnotic exercise for understanding others.
Free hypnosis script – I'm OK, You're OK: Understand the parent, child, and adult modes of communicating and update your personal style for the better.
Blueprint #4
How to use hypnosis to build
self confidence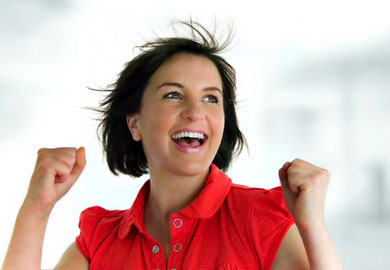 How self focus erodes self confidence
What real self confidence is (and it's not total self belief!)
How to use hypnosis to relax with uncertainty
Using the imagination to boost self confidence, rather than reduce it.
Video 1: How to use hypnosis to build self confidence
Video 2: Hypnotic exercise to improve self confidence.
Free hypnosis script – Believe in Yourself: Boost and reinforce your self belief to tackle greater challenges and push yourself harder.
Blueprint #5
Using hypnosis to overcome anxiety and fear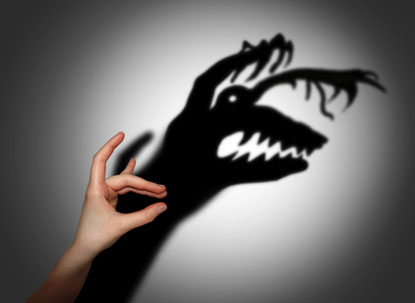 Why hypnosis is the perfect antidote to fear
How anxiety warps your perceptions and how to combat that
How hypnosis can remove phobias and trauma rapidly
2 general life principles to reduce anxiety
How to rapidly become calm in any situation
16-step hypnotic structure to reduce anxiety about an upcoming event.
Video 1: How to use hypnosis to overcome anxiety and fear
Video 2: Hypnotic exercise 1 to overcome anxiety and fear
Video 3: Hypnotic exercise 2 to overcome anxiety and fear.
Free hypnosis script – Overcome Fear and Anxiety: Let hypnosis gently reset your anxiety levels and become more relaxed in more situations.
Blueprint #6
Eradicate hidden conditioning
with hypnosis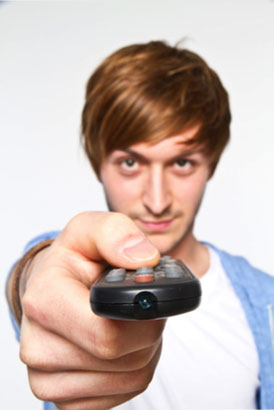 Why we behave in ways that baffle us
What pattern matching is and why it holds the key to much of human psychology
How 'molar memories' can drive compulsions, obsessions, and emotional outbursts and how to remove their power
8-step hypnotic exercise to locate memories that drive unhelpful behavior
6-step hypnotic exercise to stop those memories driving your behavior in the present.
Video 1: How we get conditioned and what to do about it
Video 2: Hypnotic exercise to remove unhelpful conditioning.
Free hypnosis script – Let Go of the Past: Help your mind let go of the past and set you free to make the most of your life.
Blueprint #7
How to use hypnosis to be more influential and persuasive every day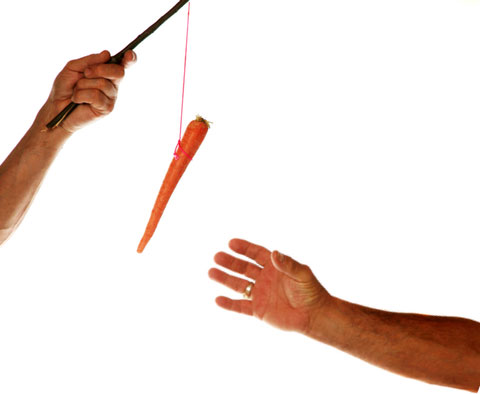 Why thoughts come second place to emotions when influencing
How to use Cialdini's six principles of persuasion with your new hypnotic knowledge
How to use indirect techniques to influence so you don't come across as bossy.
Video 1: How to use hypnosis to be more influential and persuasive in everyday conversation.
Free hypnosis script – Be More Persuasive: Get people on your side and in line with your thinking by capturing their attention, communicating convincingly, appealing to their emotions, and building rapport.
So, in total for the Blueprints section of the Uncommon Hypnosis course, you get:
7 Hypnosis Blueprint written guides with structured hypnotic exercises
15 Videos
8 Bonus Hypnosis Scripts 

(value $119.60)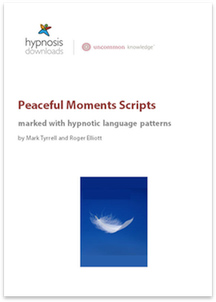 Bonus:
Peaceful Moments hypnosis inductions with marked up scripts 
(value $35)
Peaceful Moments is our popular program that hypnotically leads you into deep and restful trance states using four different inductions, each around 15 minutes long. With Peaceful Moments, you'll get to really experience the power of hypnosis and then be able to read the scripts to see why and how it worked.
Here's a quick reminder of everything you get with the Uncommon Hypnosis course:
Over 3 hours of live workshop footage
Course workbook
Peaceful Moments hypnosis inductions, with 4 marked up
written hypnosis scripts (value $35)
7 Hypnosis Blueprint written guides with structured
hypnotic exercises
15 Blueprint videos
8 Bonus Hypnosis Scripts (value $119.60)
254 total views, 2 views today
With thanks to...
Learn Hypnosis Online - Script
Description
Your life will change once you tap into your mind's potential. This hypnosis course will unlock your creativity, focus your energy and more.
Author
Publisher Name
Publisher Logo